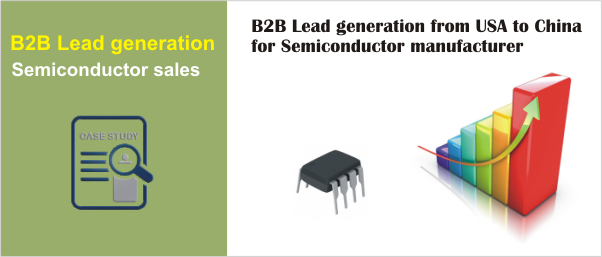 Outreach program helped Semiconductor Company to increase sales by to Design Engineers
Our client makes Integrated circuits for Power supplies Digital displays, Signal processing IC's their products are designed for use in designing energy saving products, has very few competitors in the similar product category, they have been spending several thousand dollars advertising on print magazine in their specific industry vertical.
Problem
Today time to design and market is reduce to few months, challenge for our client was to reach out to new electronic design engineers and decision makers in companies which manufacturer Power Supplies boards, recent study showed that engineers don't read much of industry vertical magazine which is generally given free to qualified readers, our client wondered how they can effectively use Digital media to reach out and introduce new products or technical application notes to Electronic design engineers from USA to China as most of the design work is also done in Asia.
Solution
We understood the problem and figured out that PPC and Social Media was not the way out, we needed to add new channels like email marketing, deliver educative material like Technical notes or Design notes to engineers, we created targeted email list and engage with other bloggers in Electronic design industry, also distribute new product release and technical design notes among their visitors. We tracked all the conversions and developed content strategy to get optimum results.
We also created strategy to engage Electronic engineers at University level thus also educating them about our client products in early stage of academic learning, once they come out of the college and take their first design job and happen to use any of our client products would connect faster and trust the brand which they would have known since days in college.
Result
For our first approach results were quick we could see that in 4-6 months, request for samples and pricing had gone up 200%, normally this is the first stage for selling Semiconductor device, after one year the conversion rate was 30% increase in sales.