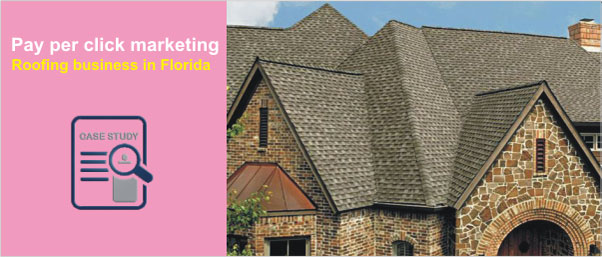 PPC campaign management for Roofing company in Florida
Our client was industrial and residential roofing company based out of Orlando, Florida. They were mainly into turnkey roofing business working with customers in 50 mile radius from Orlando, as they were having no expertise in internet marketing and PPC they turned to us and relied on our decision and strategy, there are many roofing companies and they wanted to stand out by attracting new customers.
Problem
They spent around $16K each month on PPC the campaign was created by some Internet marketing agency in Florida, they were not satisfied with the leads V/s the money they spent their current cost per click (CPC) was around $8 and above thus increasing their customer conversion cost as well. They wanted someone to look at their existing PPC campaign and take it to another level where the CPC would be under $4 for top keywords thus decrease of cost of lead acquisition.
Solution
Our team mapped what their current campaign was programmed to do and then figured out possible spots which we could optimize like add new keywords, create new ad copy and did Geo fencing in radius of 50 miles so they would not waste any single dollar generating clicks from cities they don't cover, we did create plan for landing page for each city and did A/B testing including optimization of quality score for every page we created, measuring and optimization of the campaign was almost daily task for our team member, other task we did were –
Expanded & identified keywords based on bidding cost and segmented ad groups
Created negative keyword list
Geo-fenced ad groups to get stop clicking from regions they don't serve
A/B testing ( page layout, text, colour )
Campaign layout testing
Advance conversion tracking
Creating weekly reports on spending and ROI
Created knowledge content on roofing trends and issues and used PPC to educate customer which in return generated phone calls to our client seeking technical help while giving solutions they converted into customers
Result
In just 4 weeks the client started noticing sizeable increase in high quality leads and CPC was under $5 in next few weeks the cost of lead acquisition decreased as well, the cost of PPC campaign went under $11K in first month alone saving 30% of the cost, bidding on certain keywords which people searched on Google to learn or educate themselves on roofing issues allowed highest conversion rates, create educating content and promoting using PPC worked in favor of our client.