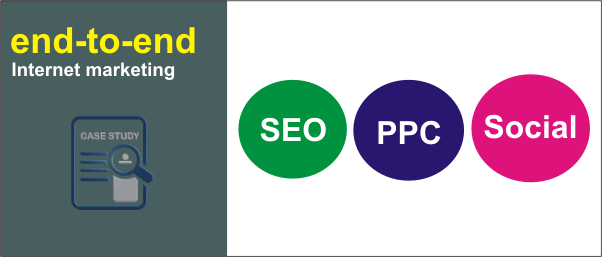 End to end Online marketing helped Online Jewelry store to sell across from Europe to USA
Real Gold, Silver & Diamond jewelry is very difficult to sell online, our client was a European retailer who has been selling online since last 5 years, online sales data shows that jewelry items are the most sold & liked items over the internet especially on ebay & Amazon.
Problem
The company was able to sell mainly in German markets with no orders from other European countries, they wanted to expand sales to other potential European and US customers, but were not sure how to reach buyers in this countries they had decent budget and wanted us to lay down complete end to end marketing program resulting in web traffic & higher sales.
Solution
Our team of marketing experts understood the product range and compared with buyer choices in other European countries and found that with small addition of few new designs they would be ready to start sell in other European countries, once the product choices was increased our team started to develop mix of SEO, PPC, Social Media and Affiliate marketing strategy. We also understood how people in other countries searched the web for diamond rings to bracelets, we found that people in France would search mainly using French keywords compared to people living in Germany would search in German, we advise our client to create multilingual web versions and build one as per the local tradition & standards, including micro websites. By engaging with local top fashion bloggers we could display our jewelry images attracting attention of local visitors thus generating referral traffic back to our client website, this would further convert into sales.
Result
For the first few months the sales was slow did not had much of sales from other European countries, then slowly as the design became popular and the brand was much talked across various online platform creating confidence among first time buyers, we would be selling you good quality original gold & diamond jewelry, we could see people started to search our client brand name in Google search, so word of mouth message spread leading to increase in sales as well.