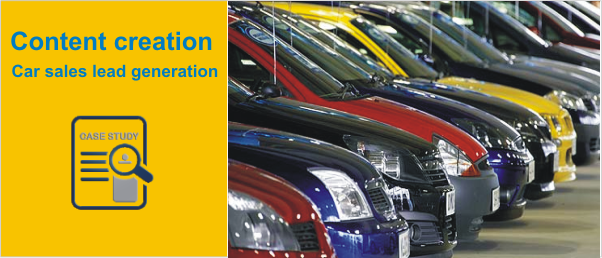 Creating content to educate new Car buyers Online
Our client runs an online car comparison portal in the US & Europe, their job is to educate customers on new cars and create comparison data allowing buyers to identify which car buying would be best for them, the site also generates test drive leads and request for buying used car, the lead generation is the income model for our client website.
Problem
Create high volume of content based on car features and do comparative analysis before writing and posting on blogs, micro websites which they own, in return generates back link and referral traffic to their master website, required creating content of around 500 new unique articles per month and managing this on year round basis was an in-house challenge for the client.
Solution
Content is the core for getting high quality keyword back links, Google has developed techniques and algorithms to trace between useful and rubbish content thus penalizing website who generate no use content, we created a team of researchers in house which worked with content writers to create original engaging content for blogs and websites, we also added Infographics which is highly shared content on Facebook and Twitter, all the content we created was tracked to check the ROI and we also made sure to remove all expired content which was distributed to other blogs or websites.
Result
The result was amazing, the content we created stood out in the crowd it was highly shared on Facebook and other Social Media channels thus attracting new readers creating trust value, at the same the link value from these content rose high resulting in keyword ranking on organic search engine, in several cases top Automotive website picked up and re-published content on their portals thus getting further strong link traction to our client's website.